We are excited to announce the official release of the latest version of our cloud service – DWS3 is live!
As our technical director Paul Jowett points out, "This is a great leap forward. It's a completely new service utilizing new hardware, location-based processing, a fully updated rendering engine and a raft of new template features."
DWS3 will run in parallel to the earlier versions of DWS and DWS2.
The DWS3 version of our cloud service represents a significant investment in time and energy by the Docmosis development team over the past year. It comes on the back of six months of pilot testing with Australian customers.
By way of history, our first cloud service was launched as Docmosis Web Services (DWS) back in 2011. There remains a handful of customers still using this service which, after 9 years, has a planned end of life in 2020.
The introduction of our second cloud service, DWS2, in 2015 was a huge step forward with its use of significantly faster hardware and an improved document generation engine. The majority of our cloud customers today are using DWS2. In 2018, we launched our new-look cloud console for DWS2. This console introduced features that makes it easier to conduct iterative development of new templates.
Over the life of each cloud service our development team release only minor and additive updates to the service. Every release item, even if it is obviously an improvement or bug fix, is assessed to ensure there is 100% consistency in output for existing users of the service. This means that major changes accrue over time and these are released as a new version, running in parallel to the previous services.
So, what's new in DWS3?
Multi-Region Processing
DWS3 allows users to choose the geographic location used for storing templates and generating documents, with the service provided from three separate locations: Europe, the United States, and Australia.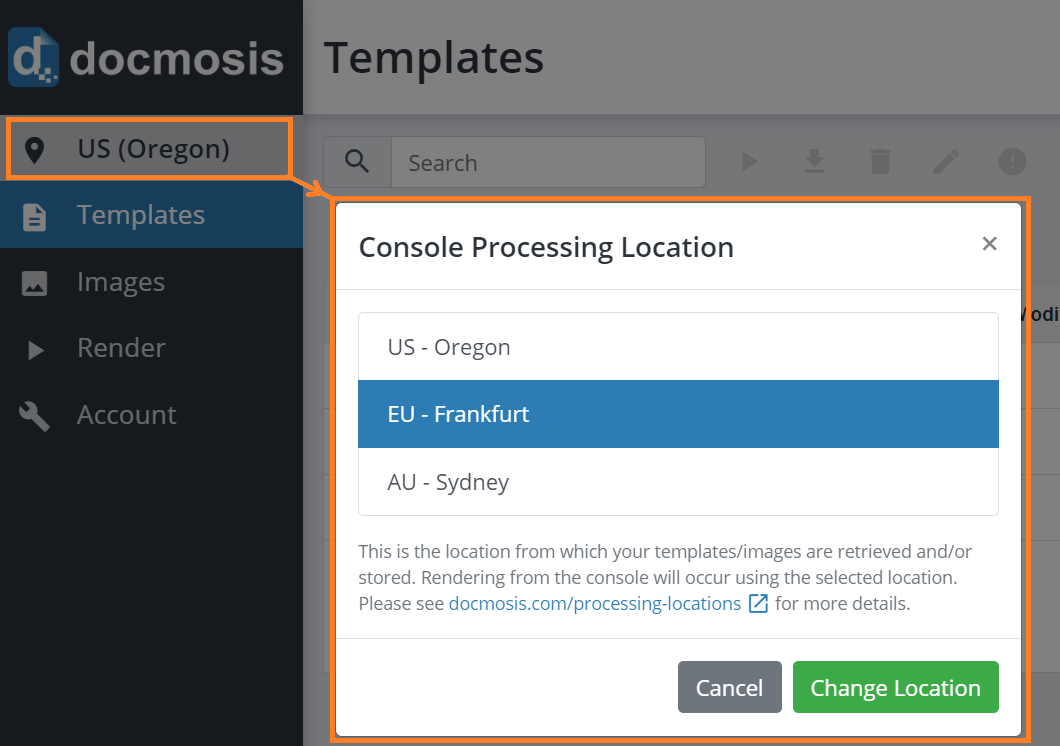 This change makes it possible for customers to meet regional compliance and data residency requirements.
Better Document Conversions
In DWS3, you can expect more accurate conversions between template formats and output formats.
These better conversions particularly apply to Microsoft Word templates in docx format as a result of a new rendering engine with DWS3.
Additional Fonts
You have a much wider range of fonts, with over 140 new fonts available, including common fonts used in Microsoft Word-like Calibri.
New Template Features
The rollout of DWS3 has given us the chance to play catch-up with useful features which have been around for some time in our licensed products, Docmosis-Java and Tornado.
The provision for comments and optional paragraphs in templates are two such features that we think will be welcomed by those signing up for DWS3.
To learn more about the features and functionality of DWS3, download the release notes and newly formatted user manuals available from our Resources website.

Migration to DWS3
For customers currently using DWS or DWS2, that would like to take advantage of the new features, please contact our support team to discuss the transitioning to the new service at a time which fits with your company's release cycles.
Feedback
We rely on your feedback and suggestions to continually improve our software and services.
Please let us know how our new cloud service helps your business use-case or ask any questions you may have.